Our dentists working to your smile
Kims Dental Hospital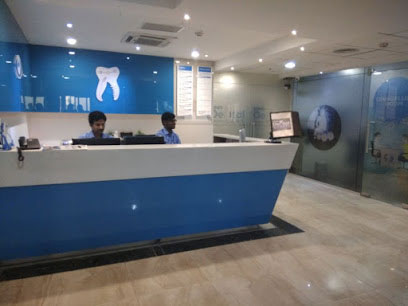 Kims dental hospital has the state of the art, professionally managed dental care centers, located in the prime areas of Hyderabad by name Kims dental hospital Kondapur and kims dental hospital Secunderabad along with other parts of the country.
Come and experience dentistry carried out a little differently in our Private Practice. A practice where you will:
Be involved in your care and treatment choices
Be welcomed and feel relaxed and cared for
Appreciate the well qualified, experienced team
Want the best dentistry available
What we offer
General Services
See the difference
Why Choose Us?
High Standard of Dentistry
We provide comprehensive treatment planning and follow strict standards that ensure your surgery will go smoothly and provide the results you desire.
Committed Dental Team
Our administrative and clinical team is second to none. They are experienced, highly trained, friendly, and intuitive regarding your needs and will make your visits run effectively.
Modern Equipment
We have a high attention to detail when it comes to our work and invested heavily in their instruments and equipment to give patients the best possible care and treatment.
Clinic Figures
What Have We Achieved
For Our Dear Clients
Special Offers
Our Clients Stories
Smile Gallery
Creating a beautiful smile can enhance a persons confidence and overall appearance.
Below are some of the examples that you can be viewed.