Cone Beam Computed Tomography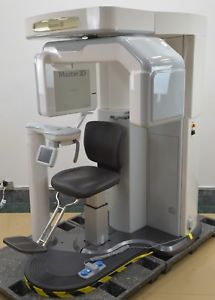 Cbct is a medical imaging technique consisting of X-ray computed tomography where the X-rays are divergent, forming a cone.
Population Inversion
This occurs when the two sources are mixed together and photons are given off thereby producing the "LASER" activity is resonated or reflected back and forth within an optical resonator and amplified. A portion of this activity is then emitted as a LASER beam. Beam splitters or mirrors are used to capture the particular portion of the LASER beam that is needed to perform the surgical operation.
A CT image comprises slices along a plane of the object being viewed. The slices, called voxels, are then reconstructed. The x-ray energy from a CT scan is directed toward an object from multiple orientations, and the decrease in intensity is measured along a series of linear paths In layman's terms,CBCT is a compact, faster and safer version of the regular CT. Through the use of a cone shaped X-Ray beam, the size of the scanner, radiation dosage and time needed for scanning are all dramatically reduced.
A typical CBCT scanner can fit easily into any dental practice and is easily accessible by patients. The time needed for a full scan is typically under one minute and the radiation dosage is up to a hundred times less than that of a regular CT scanner.
A periapical X-ray is a specific type of intraoral X-ray that is used to investigate the structural integrity of an individual tooth. A periapical X-ray provides an image of a tooth from the tooth's crown to the tip of its root. Periapical X-rays provide a more highly focused, finely detailed image than common bitewing X-rays that survey three-to-four teeth at a time.
RVG – digital radiovisiography
RVG – digital radiovisiography is the latest X-raytechnology in dentistry. Digital radiovisograph is equipped with special image analysis software, and in digital technology it is possible to enlarge the images and their saving in the patient's file.
Orthopantomogram (OPG)
An Orthopantomogram (OPG), also known as an "Orthopantogram" is a panoramic scanning dental X-ray of the upper and lower jaw. It shows a two-dimensional view of a half-circle from ear to ear.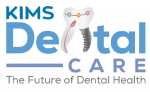 Need More Info about CBCT Imaging
CALL US FOR A QUICK APPOINTMENT
+91-9963100600, +91-9640100600
Kondapur Branch
Mon-Sat
09:00 AM - 09:00 PM
Sunday
10:00 AM - 02:00 PM
Secunderabad Branch
Mon-Sat
09:00 AM - 07:00 PM
Sunday
Only on Call
Ask the Experts