Orthodontics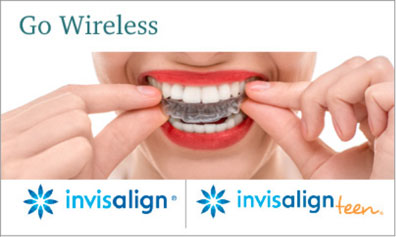 Orthodontics is a Greek word that literally means 'to straighten teeth'. It is a type of dental treatment that aims to improve the appearance, position and function of crooked or abnormally arranged teeth.
Orthodontics uses mechanical devices, such as a brace, over a certain period of time (usually 18 months to two years) to correct the position of the teeth.
Who needs orthodontics?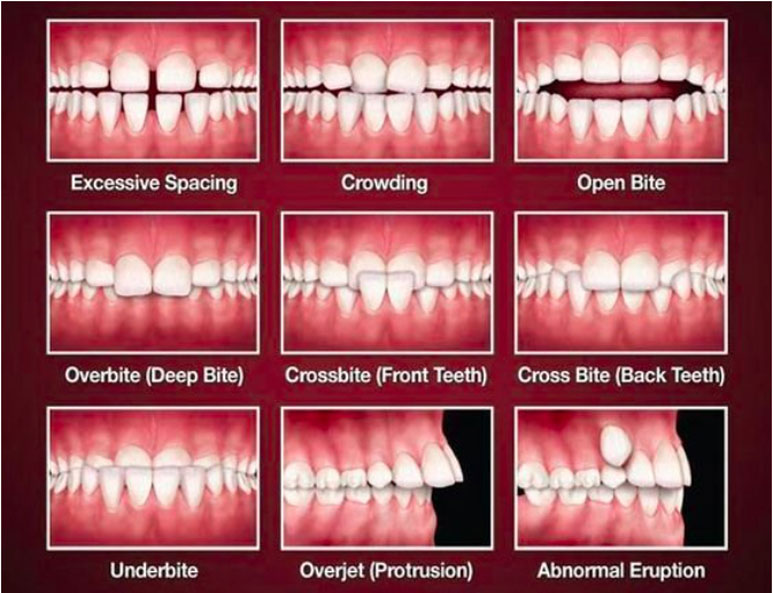 Sometimes, a child's teeth and jaw do not develop in the normal way. The medical term for teeth that are out of position is malocclusion. Some cases of malocclusion occur for no obvious reason. Other cases are the result of certain behaviours, such as frequent thumb sucking, or an injury to the teeth or bones of the face.
Many cases of malocclusion do not pose serious health concerns. However, if malocclusion is not corrected during the teenage years (usually from 14 years), it may affect the appearance of the teeth and the shape of the face. This could cause psychological and emotional problems, such as lack of self-confidence, anxiety and depression.
More severe cases of malocclusion can affect the functioning ability of the teeth, mouth and jaw. For example, it can make it difficult for a person to eat food; cleaning the teeth may be harder and the teeth may be vulnerable to damage.
Invisalign
Invisalign is a removable orthodontic appliance offered as an alternative to more traditional orthodontic solutions. A type of clear tooth aligner, Invisalign is intended for people who find the idea of a mouthful of metal braces and brackets – however effective – too unattractive to commit to. If you are a candidate for Invisalign or other"invisible braces" you can maintain your smile esthetics while straightening your teeth.
Introduction to Invisalign Clear Braces
The removable orthodontic appliance incorporates a series of invisible (clear) plastic aligners that fit comfortably over your teeth and are designed to move them gradually into the desired orthodontic position.
Today, Invisalign is a leading brand of orthodontic appliance, primarily because the removable aligners (less than one millimeter thick) are designed to be more esthetically pleasing than conventional wire-and-bracket dental braces for treating certain types of minor misaligned tooth problems.
How Invisalign Braces Work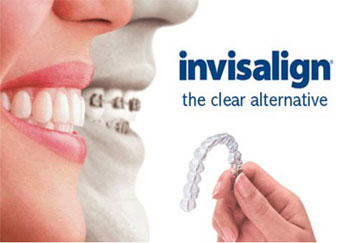 The use of a series of removable aligners for the adjustment of occlusion (bite) is not new. The Invisalign method is based on a concept first introduced in the 1940s and revisited in the 1970s that required a series of dental impressions to determine the optimal position of the teeth. The Invisalign method is simpler than its predecessors, requiring only one set of impressions and photographs of the teeth, taken during an initial consultation.
These impressions are used to create a three-dimensional computer projection of how the teeth could be moved incrementally, forming the basis for developing a series of custom-made aligners designed to accomplish this movement.
Invisalign aligners are manufactured using computer-aided design/computer-aided manufacturing (CAD/CAM) processes. The aligners are sent to the dentist, who typically dispenses them in groups of one or two at a time during regular check-up appointments (about every four to six weeks) so that treatment can be properly managed. Each aligner must be worn in its specific order for about two weeks, during which time it moves the teeth in small increments of about .25 millimeters to .33 millimeters. Although the aligners are removable (for eating, drinking certain beverages and brushing/flossing), they must be worn at least 20 hours a day in order to reposition the teeth successfully.
A typical Invisalign treatment requires 20 to 30 aligners for both the upper and lower teeth. Most adults complete their treatment in less than one year. However, treatment time depends on the specific alignment problem.
Invisalign vs. Traditional Orthodontics

Invisalign may not be appropriate for certain cases of misalignment or complex bite problems. Fixed orthodontic appliances (traditional wire and bracket braces) can be used for complex malocclusions. Images courtesy of Align Technology, Inc.
Invisalign is currently approved for adults and teenagers with completely erupted permanent teeth who can faithfully follow the directions for treatment – how long they have to wear the aligners each day, what they can and cannot eat and drink, seeing their dentist for follow-up appointments, etc. For example, dentists recommend that you drink only water while wearing Invisalign trays, to prevent staining of the plastic. If you do not follow treatment recommendations, you may compromise treatment success.
What are Lingual braces?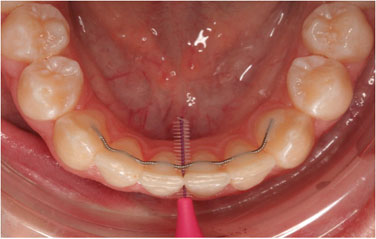 The term "lingual" refers to the inside (tongue or palate) surface of the tooth. Lingual braces are attached to that inside surface unlike traditional braces which are fixed to the outside of the teeth. With the braces positioned on the inner surface, it makes them practically invisible and provides cosmetic orthodontic treatment without the distraction of typical braces.
Why choose lingual braces?
If you are self conscious of your appearance and would not feel confident wearing traditional braces, lingual braces are an excellent choice. You are concerned about wearing braces that are visible, lingual treatment might be the right choice. If you present frequently to audiences or clients and want to maintain a professional image while getting a great smile, lingual braces would also be good for you.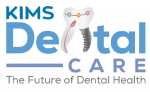 Need More Info about Wireless orthodontics
CALL US FOR A QUICK APPOINTMENT
+91-9963100600, +91-9640100600
Kondapur Branch
Mon-Sat
09:00 AM - 09:00 PM
Sunday
10:00 AM - 02:00 PM
Secunderabad Branch
Mon-Sat
09:00 AM - 07:00 PM
Sunday
Only on Call
Ask the Experts