Expert deals with decay of teeth which extents into the pulp chamber. The most common procedure done in endodontics is root-canal therapy, which involves the removal of diseased pulp tissue. The aim of treatment is to remove infection caused by bacteria from inside the tooth. We use anesthesia to make the procedure pain-free. An opening is made on the top of the tooth. Then the pulp chamber and root canals are cleaned and shaped for filling and sealing. The permanent filling is followed by new crown. We use Lasers for sterilization of root canals.

Many people still have silver/mercury fillings in their mouths from years past. These fillings are not particularly pleasing to the eye, and we know that by unavoidable design, silver/mercury fillings ultimately result in a weaker tooth structure.
However, Tooth filling were once considered less long lasting that silver / mercury fillings but there are new materials available with properties comparable to silver amalgam and these are proving very successful. The life expectancy of a tooth filling can depend greatly on where it is in the mouth and how heavily your teeth come together when you bite.

In certain situations, porcelain inlays and tooth coloured restorations (onlays) can create fillings that are not only beautiful (or unnoticeable) but also add strength to weakened teeth. These restorations are aesthetically pleasing and very strong thanks to new bonding technologies.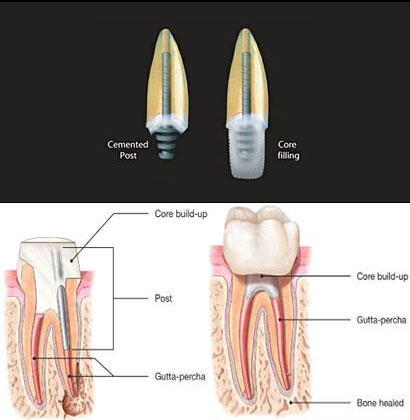 Recommended by many well-known lecturers, the endodontic post and core technique minimizes the chance for root fracture and has the following advantages.
Compared to preformed posts, there is no additional tooth removal after endodontic treatment. This maintains the natural strength of the tooth.

Eliminates the possibility of root perforation.

Because it is made when the is in a pliable state, it conforms to the natural contours and undercuts of the canal and provides additional mechanical retention.

There are no stress concentrations at the tooth-post interface.

Post and core is passive and highly retentive.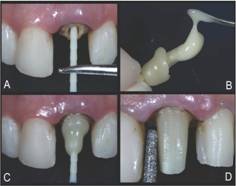 Furthermore, because translucent fibers take on the color characteristics of the composite it allows for the natural transmission of light through teeth and crowns. This provides an exceptionally esthetic result.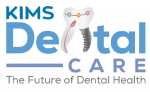 Need More Info about Endodontics
CALL US FOR A QUICK APPOINTMENT
+91-9963100600, +91-9640100600
Kondapur Branch
Mon-Sat
09:00 AM - 09:00 PM
Sunday
10:00 AM - 02:00 PM
Secunderabad Branch
Mon-Sat
09:00 AM - 07:00 PM
Sunday
Only on Call
Ask the Experts